Buckley Bros., Inc. was originally started in 1904 by brothers George and Parker Buckley. They had operated a wheat buying station in the village of Kingman, Ohio prior to their move to Wilmington, Ohio.
The brothers purchased an elevator which had been built circa 1899 at the current location of 320 East Main Street in Wilmington. The business at that time consisted of buying and shipping wheat by rail or trading wheat for bran, middlings, and/or flour. Another vital part of their business consisted of supplying horse customers with oats, corn, and hay. Three people were employed at that time.
By 1920, the first manufactured feeds consisting of tankage and oil cake (i.e. linseed meal) were coming onto the scene. Poultry feeds (known as mash) and primitive dairy feeds were soon introduced.
Karl E. Buckley, son of Parker Buckley, purchased the business from Parker's estate in 1928 and operated a growing and ever changing feed business. A hammermill and mixer were installed, and custom feed mixing and delivery became an integral part of the business.
Karl Buckley's son, James J. Buckley, returned from the army after World War II and took over the operation. Grain storage soon became an issue as grain surpluses became a nation wide problem. In 1953, the business incorporated and the first cluster bins of concrete grain storage were constructed.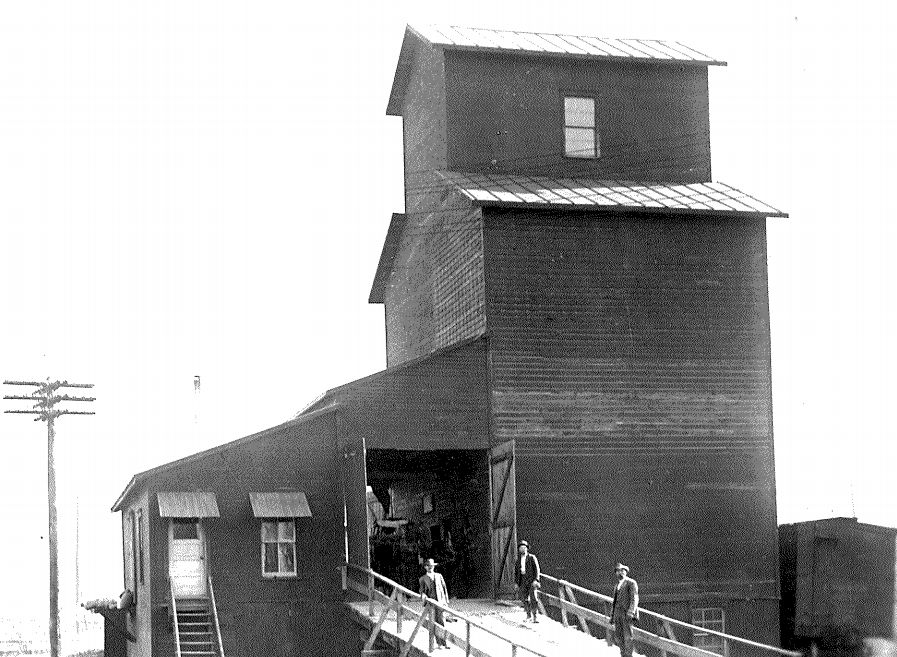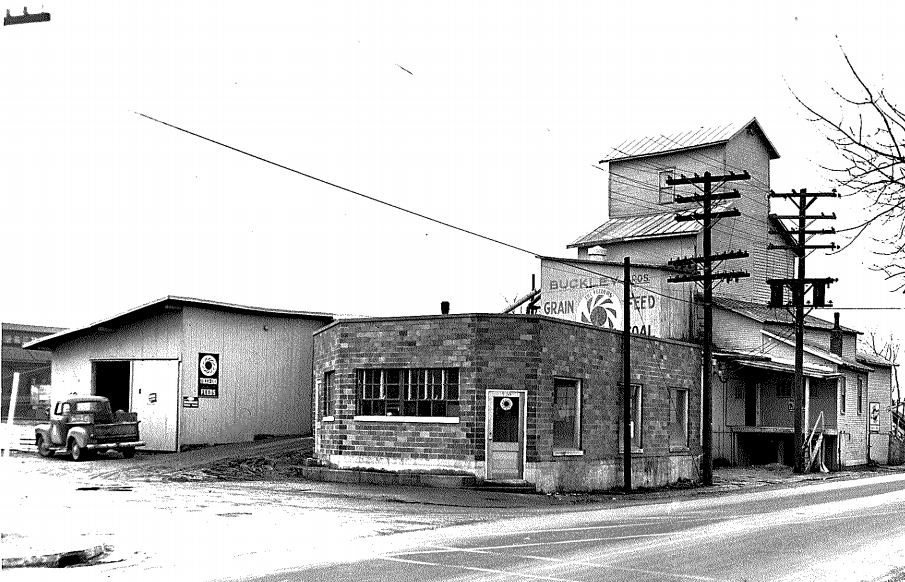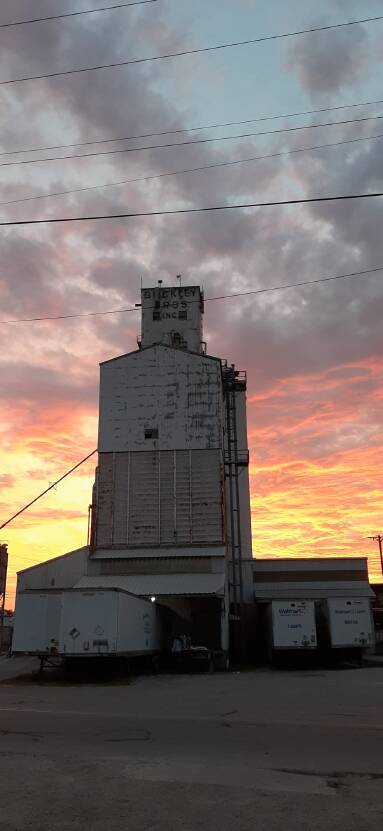 In 1956, A. Bruce Buckley, James's brother, joined the corporation. In 1957 additional concrete grain storage was erected, bringing the grain storage capacity to 400,000 bushels. In 1964, a modern steel and concrete feed manufacturing plant was built. The new plant handled both bagged and bulk feed production. The Betr-Bilt® feed line was introduced as Buckley Bros., Inc. own trademark brand. In the 1980's a new line of horse feed was introduced and the feed plant renovated to handle textured (molasses coated) products.
Today, Buckley Bros., Inc., remains a family owned operation as it celebrates its first century of serving Clinton County and Southwest Ohio agriculture. Still located at 320 E. Main St., Buckley Bros., Inc. has seen Wilmington grow around it. And with this growth, Buckley Bros., Inc. remains an important link in the economic vitality and stability of American agriculture. The firm currently employs 35 full and part-time employees and operates five retail stores in Wilmington, Washington Court House, South Bloomfield, Morrow and The Plains.
At the Wilmington location, Buckley Bros., Inc. manufactures its own brand of Betr-Bilt® livestock feeds for distribution throughout Southern Ohio and Northern Kentucky. In addition, Buckley Bros. Inc. distributes Purina®, Sportmix®, Bil-Jac®, Diamond®, Victor®, and Black Gold® petfoods. For their livestock market, Buckley Bros., Inc. handles Purina®, Moorman's®/ADM® Alliance Nutrition, Hubbard®, Show-Rite®, Crystalyx®, Sunglo®, and TDI® Feeds. Many products for companion animals and birds are also available at Buckley Bros., Inc's. company owned stores and over 40 other independent retail stores.
Buckley Bros., Inc. currently owns three drive-thru feed stores and two walk in retail stores with the motto "From Barnyard to Backyard". For today's customers who need fast, friendly service these drive-thrus and stores are conveniently stocked with pet food, livestock and horse feed, bird seed, water softener salt, and grass seed.
Aside from pet food and livestock feeds, Buckley Bros., Inc. provides a competitive and viable grain market for area farmers. Two of their grain facilities are located in Wilmington with combined storage capacity now of over 630,000 bushels. Another country elevator located just south of Wilmington offers 65,000 bushel of storage. Buckley Bros. Inc.,'s grain merchants offer time tested marketing strategies and a fleet of semi trucks to move customers grain both at harvest and through out the year.
Buckley Bros., Inc. prides itself in excellent customer service. Two animal nutritionists top the industry in expertise and experience for equine, dairy, swine, and show feed performance. Manufacturing, transportation, and customer service departments excel at getting the job done. Most employees have over ten years' individual experience.
The corporation is currently led by President Mark Buckley and Vice-President/Retail Sales George Hill.